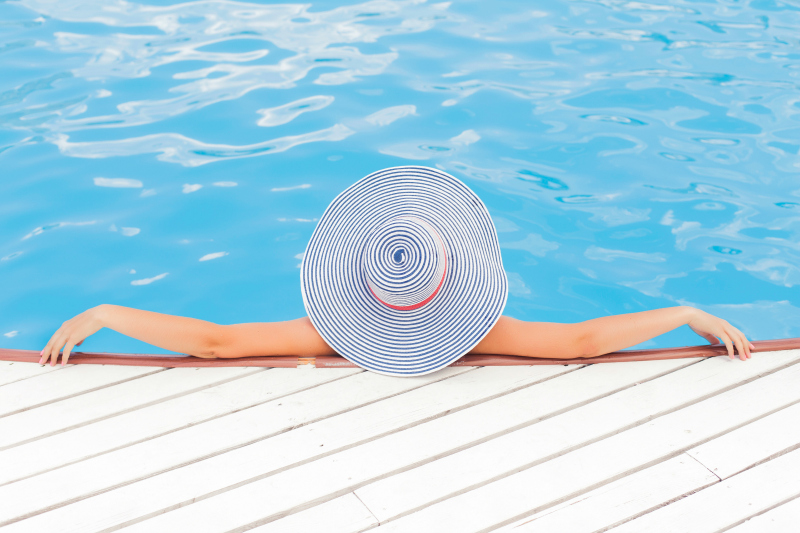 Everything you need to know about having your pool filled by a water hauler.
Why not just use a hose?
Filling your pool with a hose is certainly a sensible and viable solution. However, it takes an average of 12-24 hours to fill even a small pool. In addition, you should not fill your pool with a hose if you are using well water. Doing so imposes a risk of damaging your well pump and/or running your well dry.
What type of water will I receive?
We will fill your pool with either our artesian spring water or distilled water.
What size tanker truck do you use?
We have 2 sizes of tanker trucks 4000 gallon and 6200 gallons, your pool size will determine which one is used.
What is the cost?
The cost of pool filling is .10 per gallon for 4000 gallons or .08 per gallon for 6200 gallons or more.
How do I determine how much water I need?
We will figure that out for you. Simply provide us with the dimensions of your pool and we will determine how many gallons it will take to fill it. Or you can use these simple equations:
Above Ground Rectangle And Round Pools: Length of pool x Width x Depth x 5.9 = Gallons needed
Above Ground Oval Pool: Length x Width x Depth x 7.9= Gallons needed
In Ground Pool Length of pool x Width x Depth x 7.5= Gallons needed
(Average Depth = shallow end + deep end divided by 2)
When will the delivery be scheduled?
We do our best to schedule your pool filling within 48 hours. During the busy spring months up to 5-business days notice is appreciated.
How long does it take?
It will take approximately 45 minutes to empty one tanker. There is minimal set up time and transportation time in between tanker deliveries (depending how many will be needed to fill your pool).
My house is far from the street, how will you get the water in the pool?
We are equipped to fill pools that are no more than 300 feet from the street. 
How do I pay for my pool filling?
We require payment in full with a credit card before the delivery is made.
Do you repair and/ or service pools?
No, we are not equipped to repair or service pools.
How soon can we use the pool after it is filled?
You will need to consult with a pool expert to establish what chemicals should be added once you pool is filled. The standard wait time as directed by the chemicals should be applied.
Is there a minimum amount of water you will deliver?
There is a 4000 gallon minimum for delivery.
What areas do you service?
We service most of northeast Ohio. You can check to see if you are in our delivery area here.
Do I need to be home on my delivery date?
Yes, we do require that a responsible part over the age of 18 be home while we fill your pool.