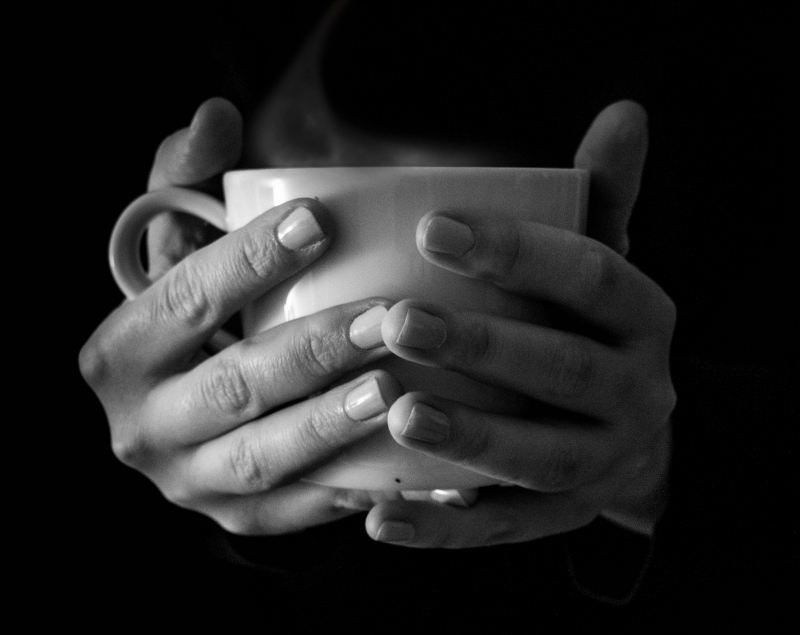 It is the first day of fall and it is 80 degrees in Northeast Ohio but, don't be fooled neighbors, this is not going to last. Soon we will be digging ourselves out of 18 inches of snow at 7 am and doing the same on our return home. Get ready for incredibly long commutes and enjoy going to work and coming home in the dark…oh the bliss of living in Cleveland. And they wonder why we are such a tenacious crowd?
But, it isn't all bad; there are Browns games to enjoy while stew simmers in the crockpot. We can get comfy in our favorite sweaters and wrap up in a cozy blanket. All in all, it really isn't so bad if you are good at seeking out warming creature comforts to get you through. After many years of shivering, I am telling you, my friends, there is no better way to stay warm and soothed than sipping hot water throughout the day. I discovered this trick a few years ago and quite frankly, it has changed my outlook on our subzero temperatures.
Here's the kicker…sipping hot water is actually really good for you! I completely understand the whole drink plenty of water idea but, with the addition of some heat, there is a bit more to it. The temperature of the hot water increases circulation and all kinds of magical things happen.
Health benefits:
Aids in digestion by breaking down toxins more readily than cold water can.
Flushes out toxins.
Soothes a headache and/ or cramps by increasing blood flow to the affected areas.
Can help increase metabolic rate by warming the body i.e. weight loss.
Improves circulation throughout.
Helps breaks down fat.
Helps relieves a sore throat and /or stuffy nose.
Keeps hair healthy and growing by stimulating the root follicles.
Calming, soothing, induces sleep.
Helps you to stay warm in the winter.
Suppresses hunger.
Comforts arthritis
Good for skin (again, circulation)
Now I know what you are thinking, who the heck sips plain hot water? I do from time to time but for the most part, I prefer a little flavor. You can add anything your heart desires to a mug and fill it with water from the instant hot side of your water cooler, let it steep for a few minutes and enjoy a lightly flavored tea. I do this every day from pretty much September to April and I have found a few favorite flavors along the way.
Flavor suggestions:
lemon
ginger
mint
rosemary
hibiscus
lavender
apple cider vinegar
cinnamon sticks
apple (or cinnamon sticks and apple)
orange peel
sage
turmeric
lime
You will want to be careful to avoid burns. I suggest using the instant hot side of your water cooler, as it seems to supply just the right temperature- more than luke warm but not scalding. I have read numerous recommendation that encourages a cup first thing in the morning and then sip throughout the day as you see fit. I am neither a dietician nor a doctor but I have found that enjoying a cup shortly before a meal helps me slow down and suppresses my hunger slightly.
I would like to challenge you to try sipping hot water for a week this winter. I am willing to bet you will find the same warming comfort that I have and hopefully, get through Cleveland's chilly months just a bit more comfortable.
You may also like:
Sources:
http://www.medicaldaily.com/health-benefits-warm-water-6-ways-drinking-warm-water-can-heal-your-body-282218