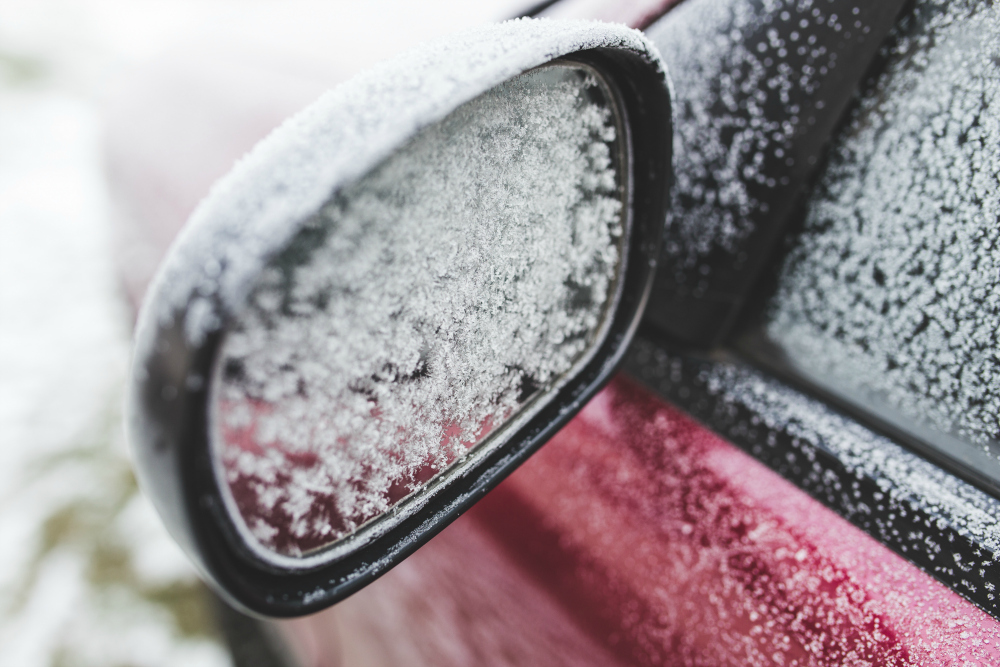 It was the winter of 2011 in Flagstaff, Arizona. Lauren Weinberg had left her mothers house four hours before she found herself trapped in a snowdrift while driving her small sedan. She had no coat or water, and her cellphone battery was dead. Lauren shivered violently in her car as an additional two feet of snow piled around her. For ten days she survived on candy bars and melted snow with miraculously few injuries.
What she did right was stay in her vehicle. However, Ms. Weinberg could have had a much easier go of it had she been prepared. If nothing else, she would have at least been more comfortable until help arrived if she had a well-stocked roadside emergency kit. It can mean the difference between a quick rescue and a terrifying experience, lost toes and an immediate return to comfort. But, the truth is, very few of us have an emergency roadside kit in our cars. Cleveland grit is one thing but, life-threatening winter conditions are another, it is time that we become prepared.
A roadside emergency kit should be tailored to your given geographic conditions. Since it is December and we are in the snow belt, that is our focus.
What should be in your kit?
Warm apparel: hats, socks, and gloves

A blanket

A snow scraper

A can of Fix a Flat

Batteries
High-value snacks: nuts, dried fruit, and protein bars
Matches

Rope

A first aid kit

A pocket knife

A whistle (I keep one on my keychain)

A small shovel

Jumper cables

A flashlight
Reflectors

A cell phone charger (that will work with your lighter)

Motor oil

Radiator fluid

Flares
Water, really? 
Water is a troublesome item to store in your emergency roadside kit. The temperature variations in your car will wreak havoc on any form of H2O. Bottled water should not be kept in extremely high temperatures, and it doesn't take a genius to know, it will freeze when it is cold. To maintain a proper amount of water safely in your car kit, you will need to rotate the product methodically (your supply should be replaced every three months, an excellent way to remember this is to pair it with your oil change). Store the water in your trunk to avoid the greenhouse effect caused by your windshield and the high temperatures that come with it. Finally, place your water supply in an insulated cooler or wrap it in a mylar blanket.
An ounce of prevention
Each fall you should have your mechanic perform a winterization on your vehicle, after all, the best way to handle roadside emergencies is to prevent them. Be sure that he or she includes the following:
Check and top off all fluids including radiator and windshield washer.
Replace your wiper blades.
Check your battery.
Check your tire treads.
If it happens
There are several actions that you should and should not take in the event of a roadside stranding. First and foremost, you should stay with your vehicle. The horrific story of the Kim family proves why. Mrs. Kim and her two daughters survived unscathed in uninhabited Oregon country for nine days. Her husband sadly, met his demise via hypothermia as he attempted to find help on foot. Stay. With. Your. Car.
Next, make your car as visible as possible. Use any creative means you can think of to make your vehicle stand out. Reflectors, bright ribbons, flares, a mylar blanket, and an open hood are all ideas that can help you get spotted sooner.
Can I use my car heater?
Using your car heater comes with the risks of killing the battery and carbon monoxide poisoning. If you feel that it is necessary, turn it on for a few minutes at a time. You should first assure that your tailpipe is clear of snow and crack your windows slightly.
Before resorting to this try these ideas to keep warm:
Wrap up in a blanket.
Put on your emergency gloves, socks, and hat.
Share body heat.
Move your body in any way you can.
Eat a small snack and sip your water.
Being prepared for winter woes is a no-brainer in our neck of the woods but, for some reason, we fail to act. I think it is the, "it won't happen syndrome". I am certain that Lauren Weinberg and the Kim family thought the same thing.  I promise that you will never regret having a proper roadside emergency kit in your car.
Additional resources:
Thank you: